ABOUT US
Alternative Paving Concepts decorative asphalt coatings are durable, practical, safe and attractive solutions while being cost effective and among the easiest to install. 
These asphalt coatings have been installed worldwide by the worlds largest cities, commercial developers and homeowners.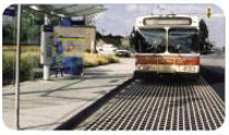 APPLICATIONS
Alternative Paving Concepts provides decorative and high performance solutions for any project; including commercial and retail locations, residential communities and recreational areas. Our products provide superior durability, unsurpassed choice in designs and colors, and long-term savings over traditional options.

BENEFITS
Contributing to more livable communities, Our innovative streetscape and hardscape solutions strive for Visual Excellence while providing the most practical, functional, and cost effective decorative option on the market.